An address for travellers
Located opposite the Gare du Nord station, the Hotel Flanelles is an address for travelers. Right in the heart of Paris, in a beautiful 1900 building, Flanelles is not just a good address.
It's a state of mind: an invitation to take your time. To come, to go, to wander, to travel. "Lose yourself as you wander, and you'll find yourself again"...
A getaway in the heart of the city
Le Flanelles, opposite the Gare du Nord station, is like a parenthesis in the heart of the city. 
After wandering the streets of Paris, all you want to do is sit back and relax. That's what the rooms are for. Comfortable and elegant, they welcome you with arms wide open. The warmth of the parquet flooring, the softness of the sheets, the wood of the furniture... everything is designed to make you feel at home. 
The bathroom, with its bottle-green earthenware and elegant skylight, is an invitation to relax. And of course, the cozy beds are so comfortable you'll never want to get out.

Every corridor, every room, every common space is an invitation to discovery. A resolutely urban, graphic expression takes guests on an imaginary journey through the city, without even leaving the hotel.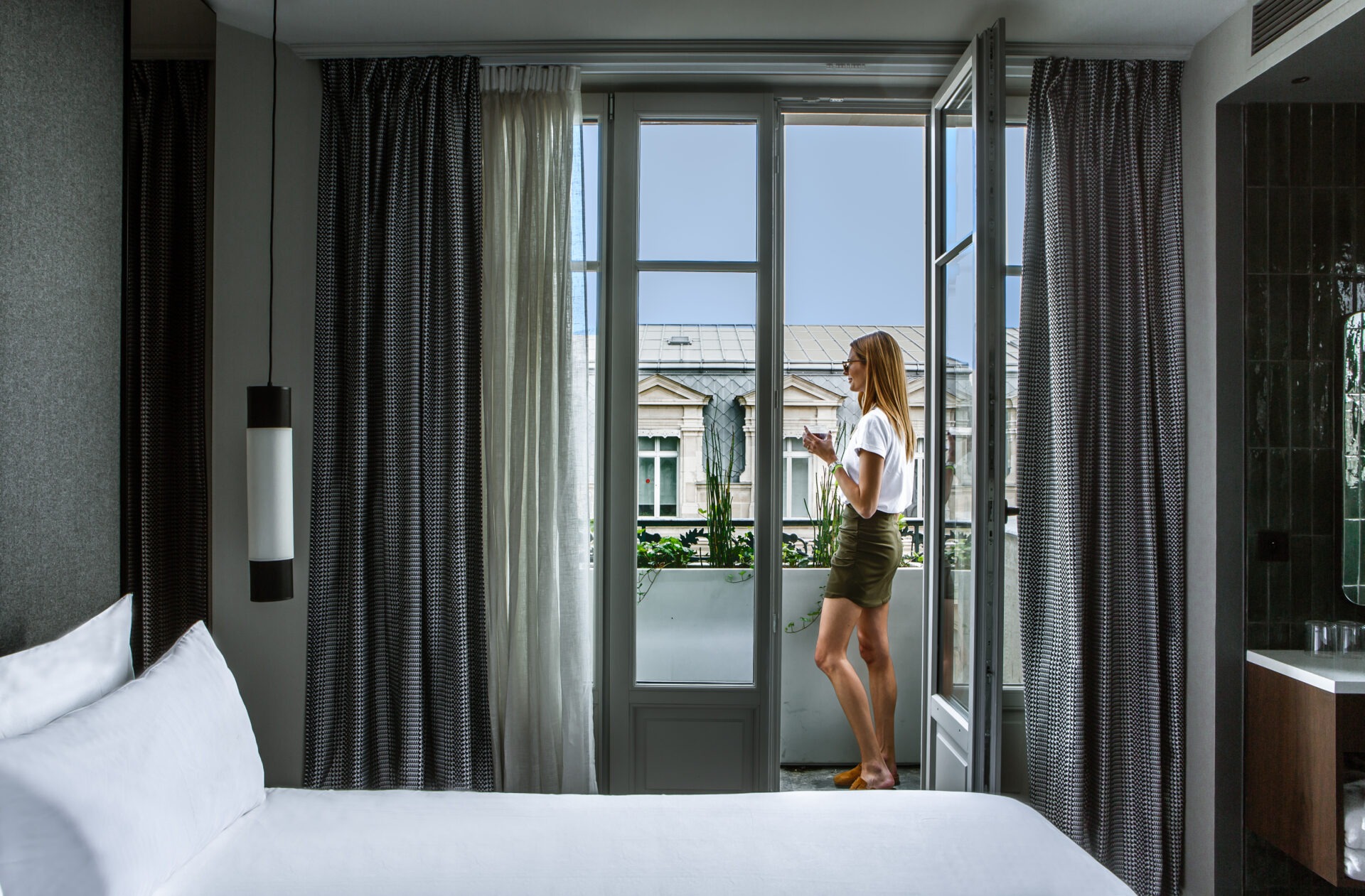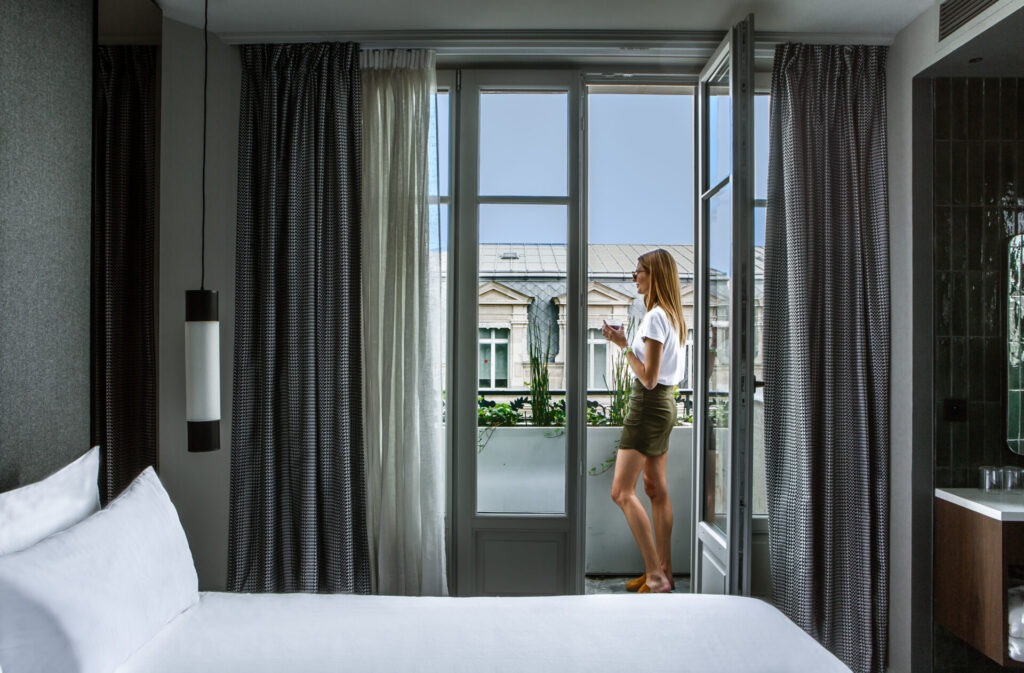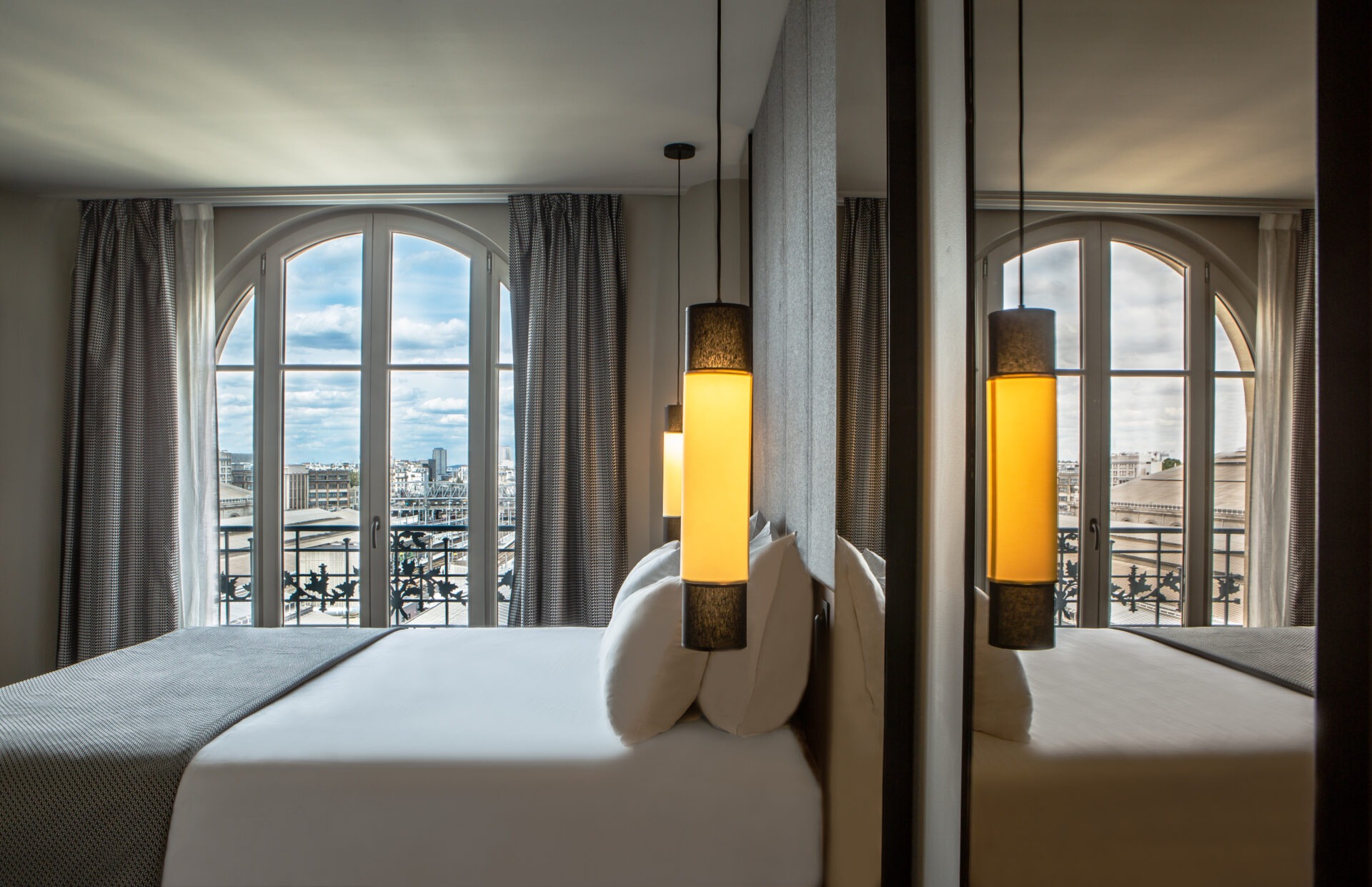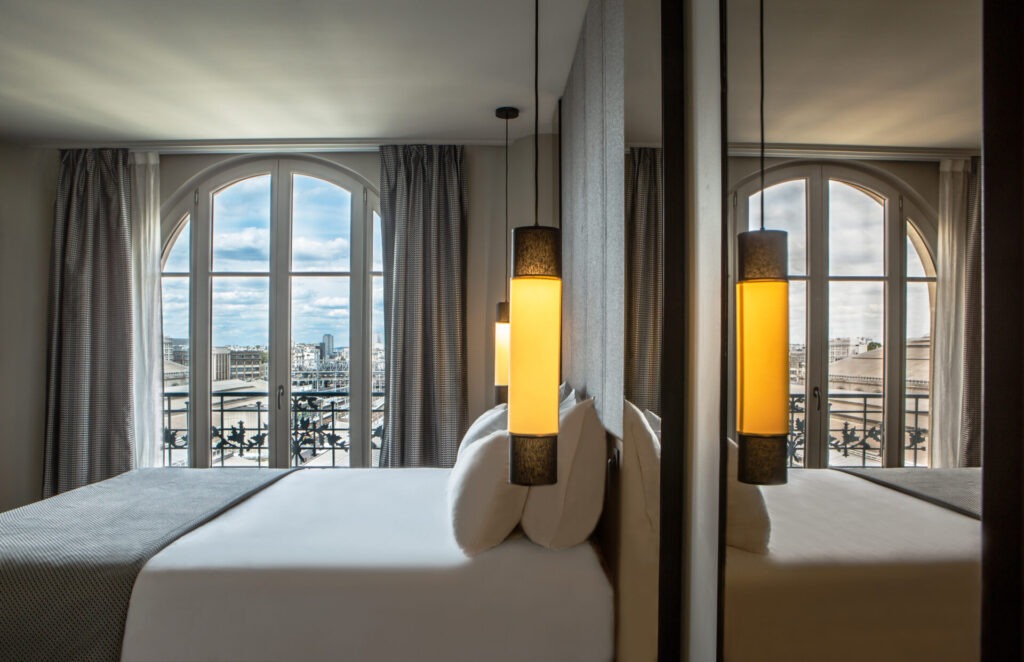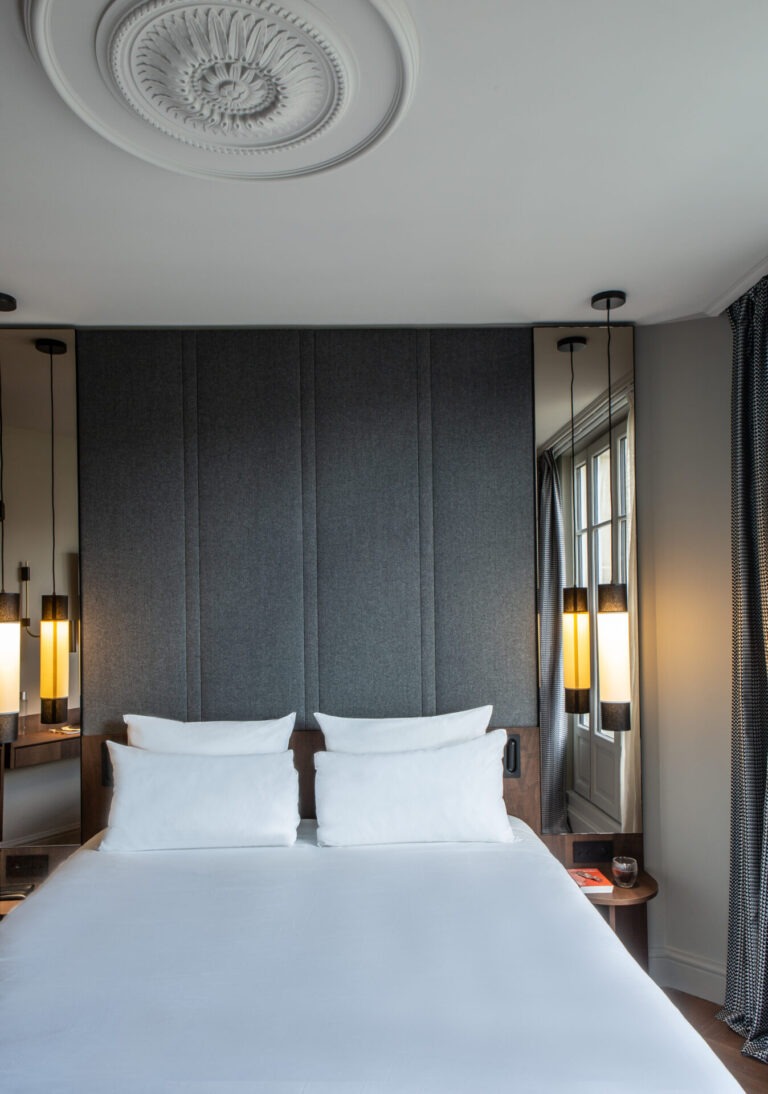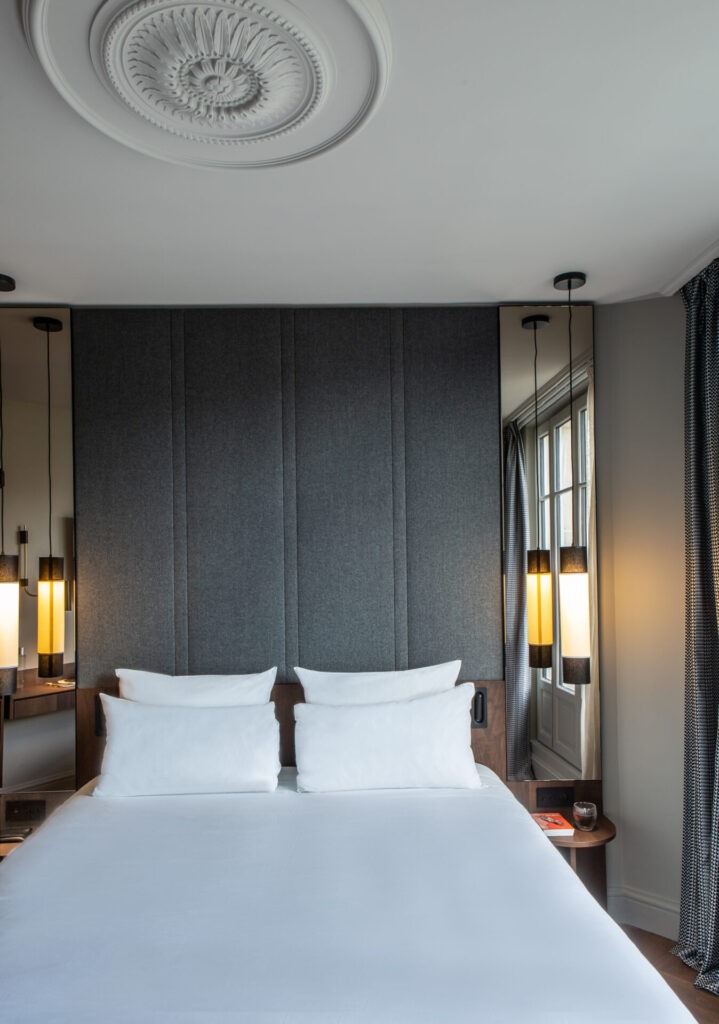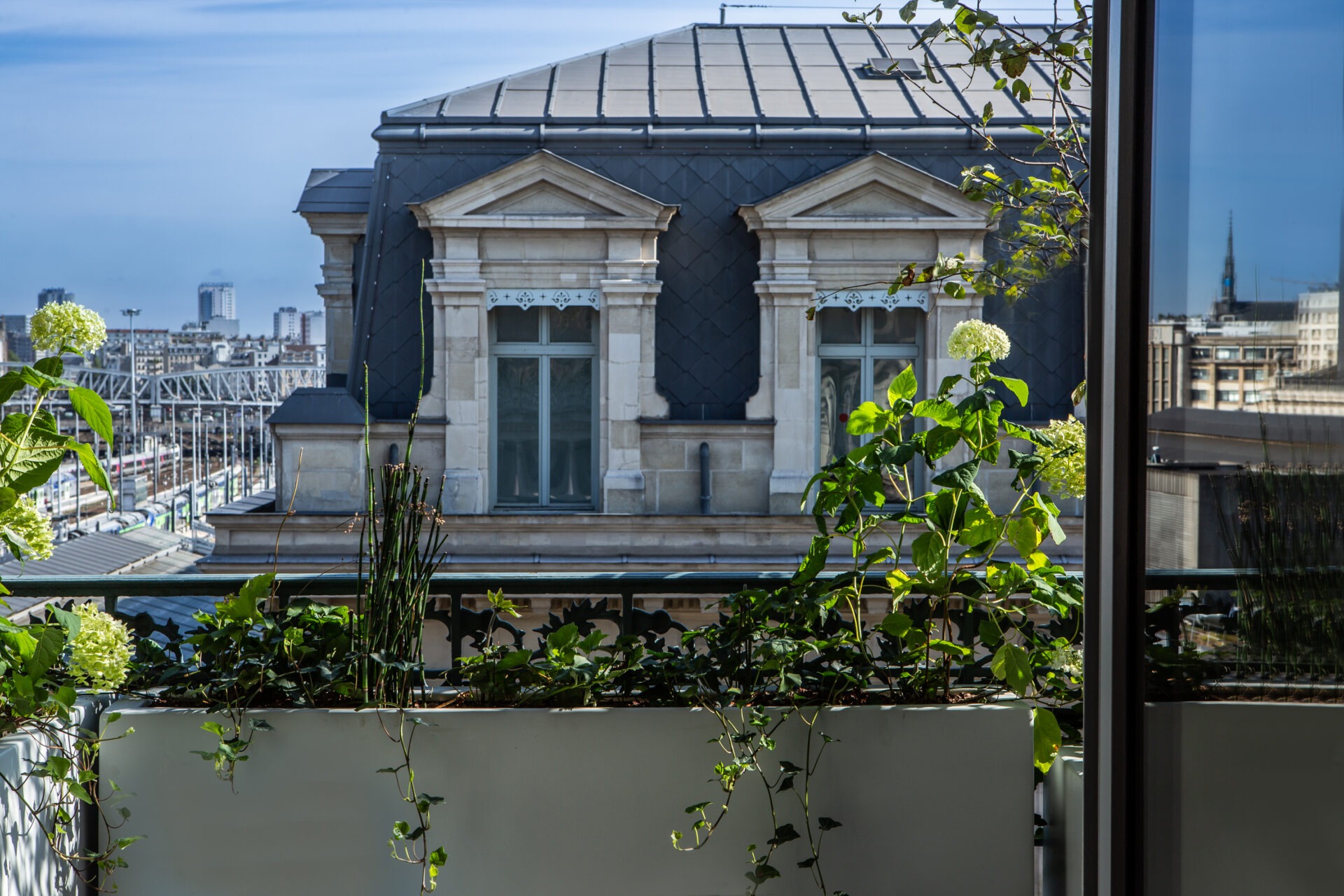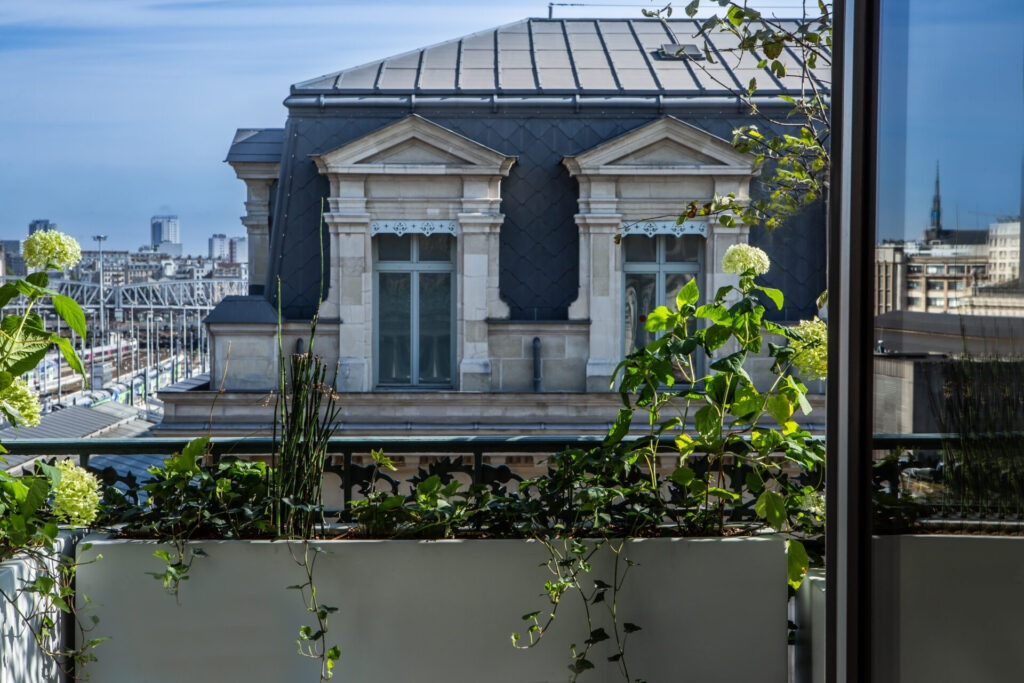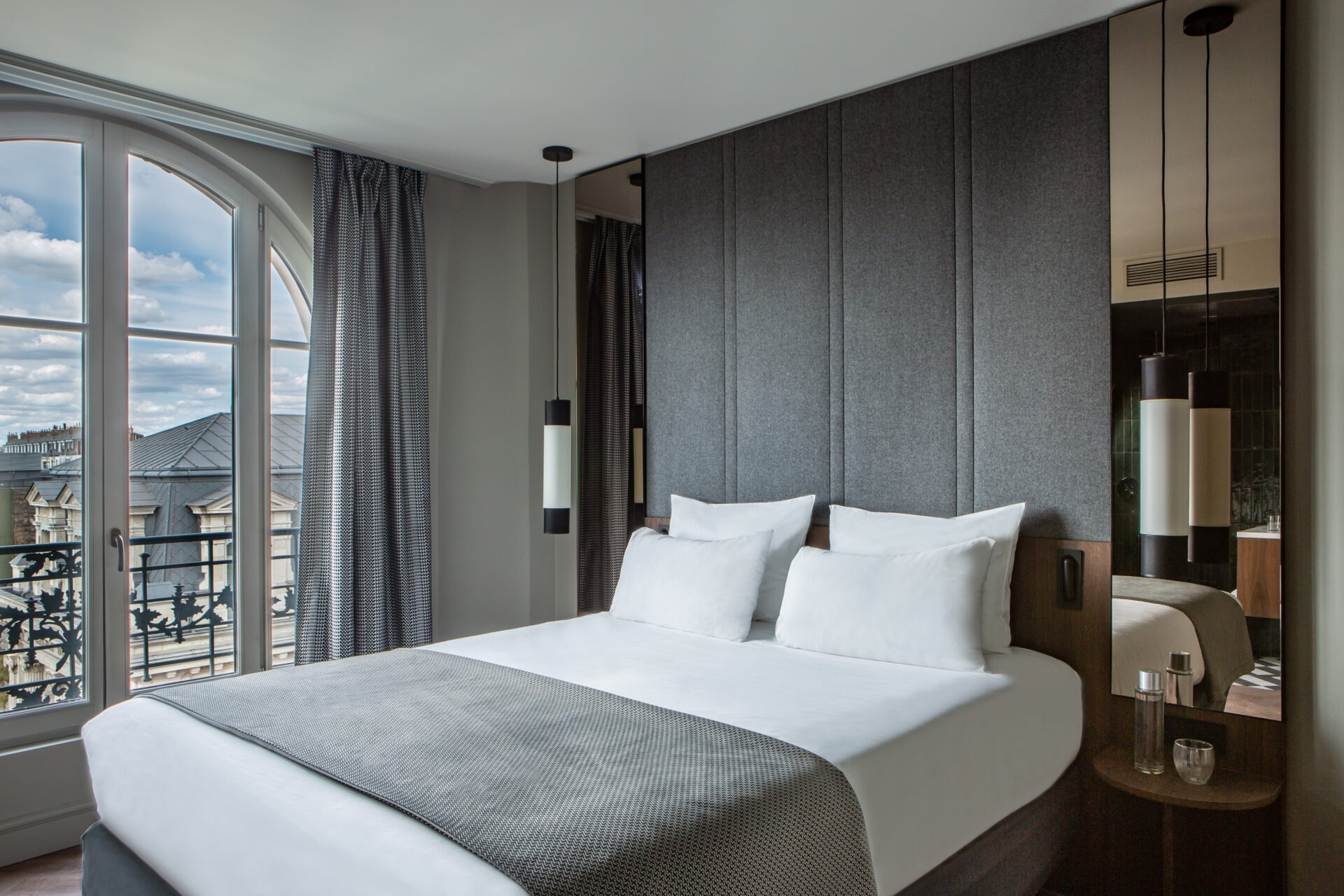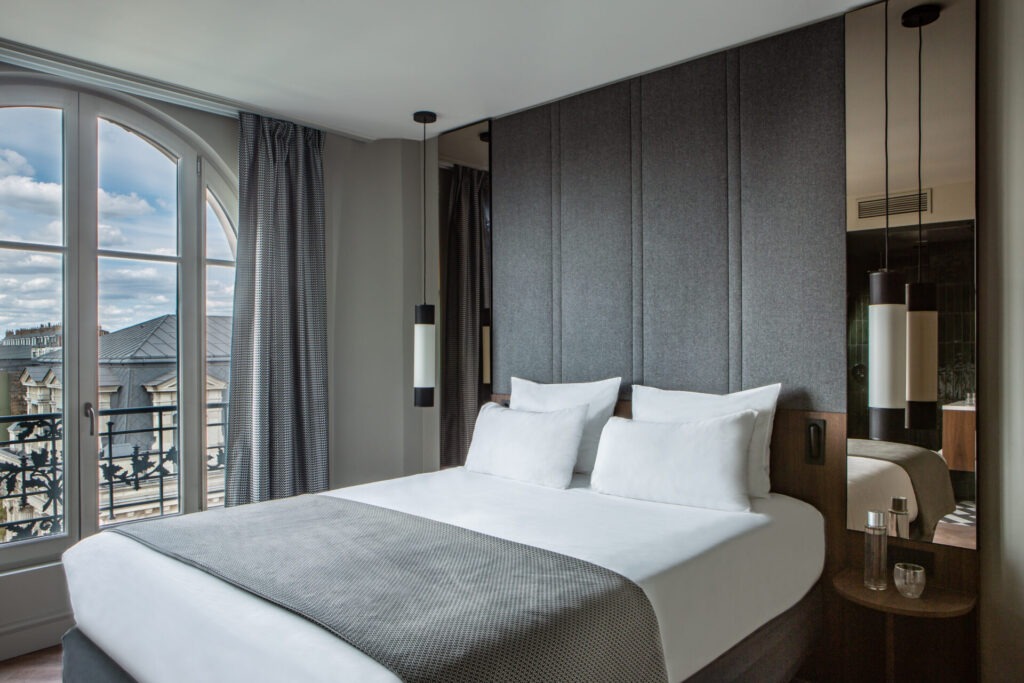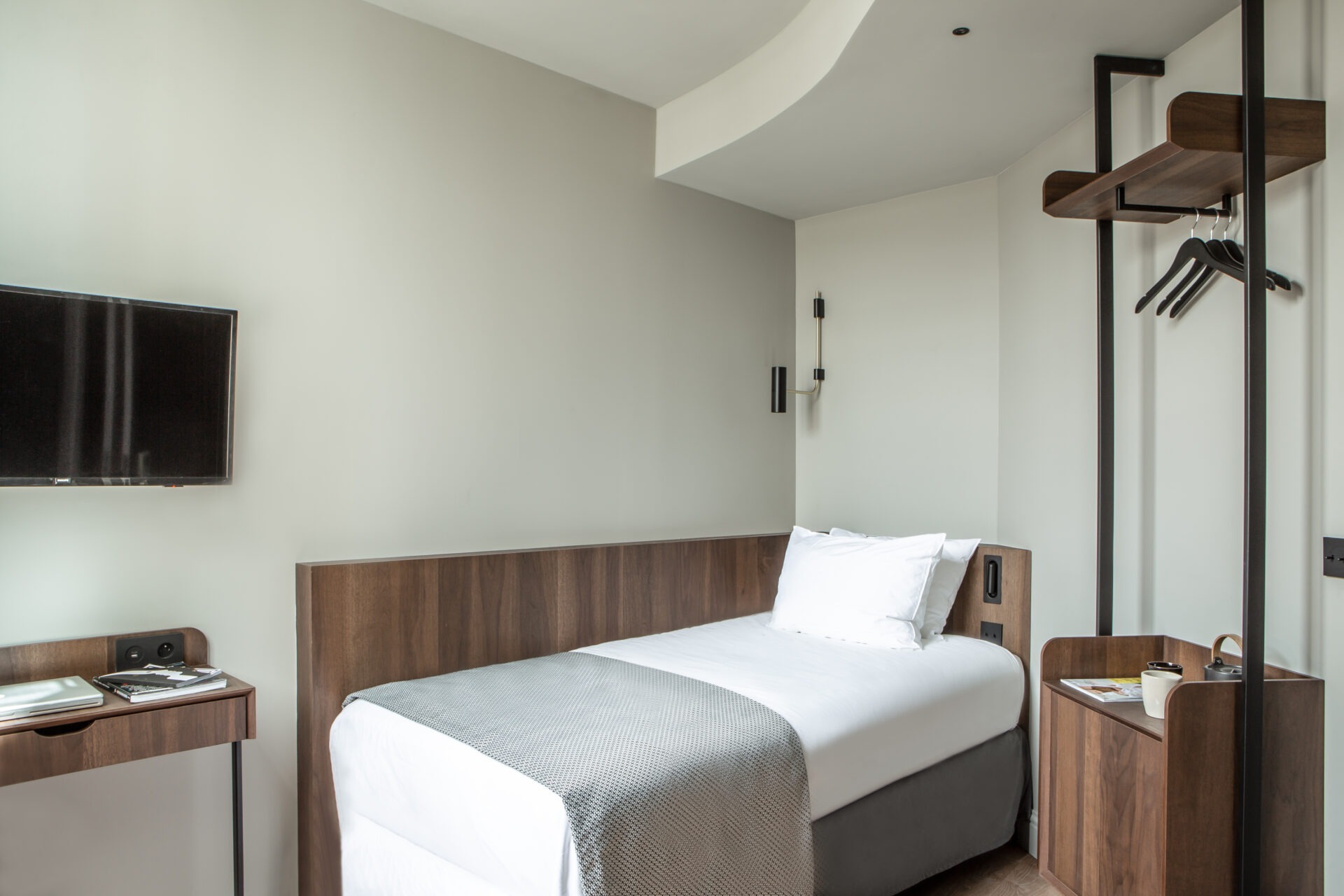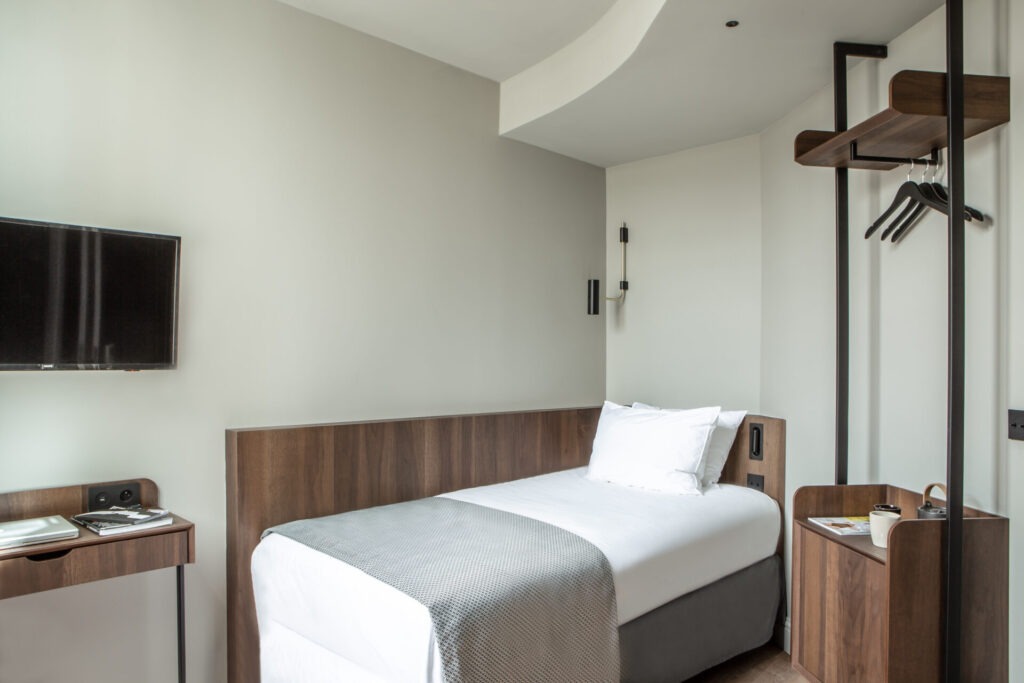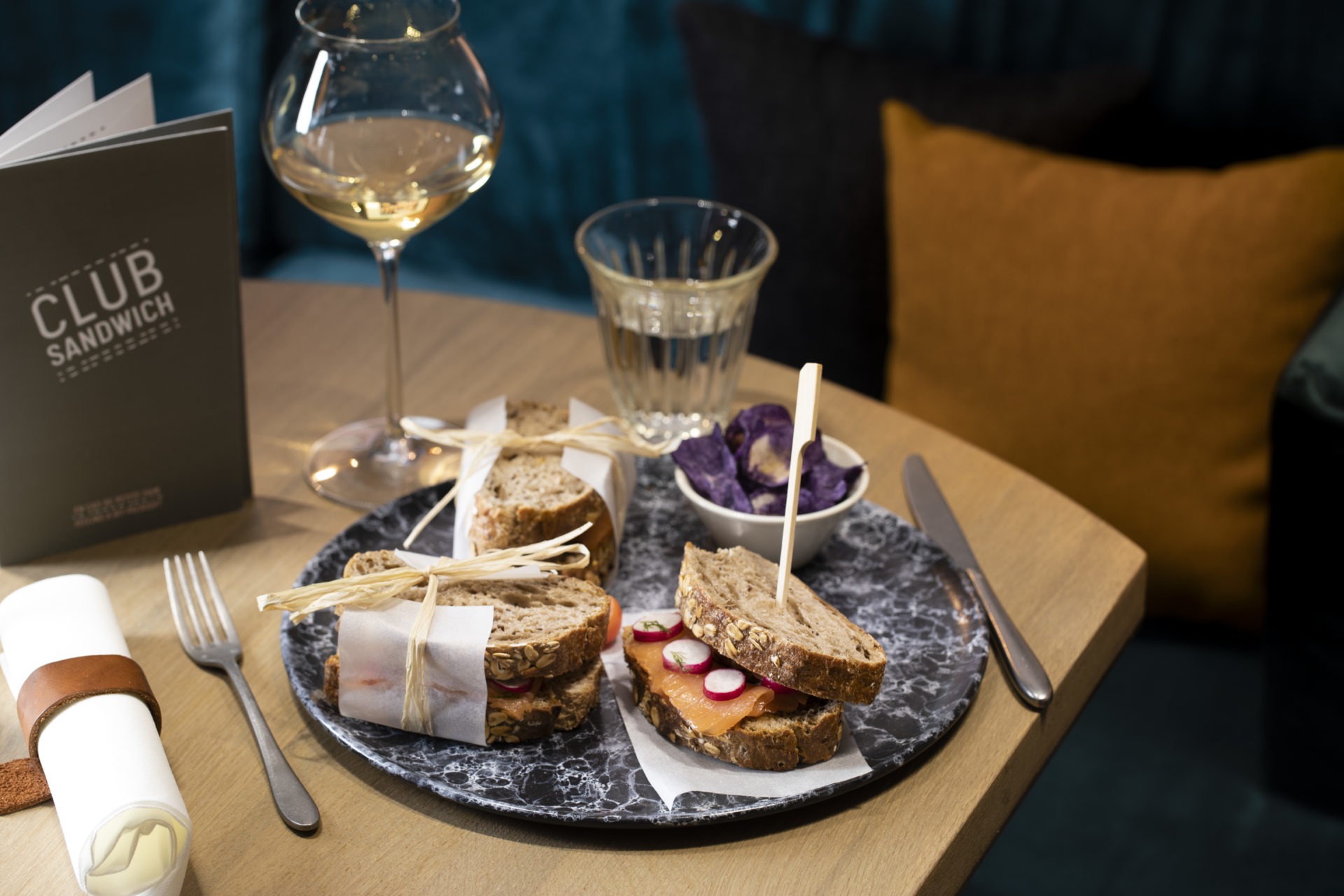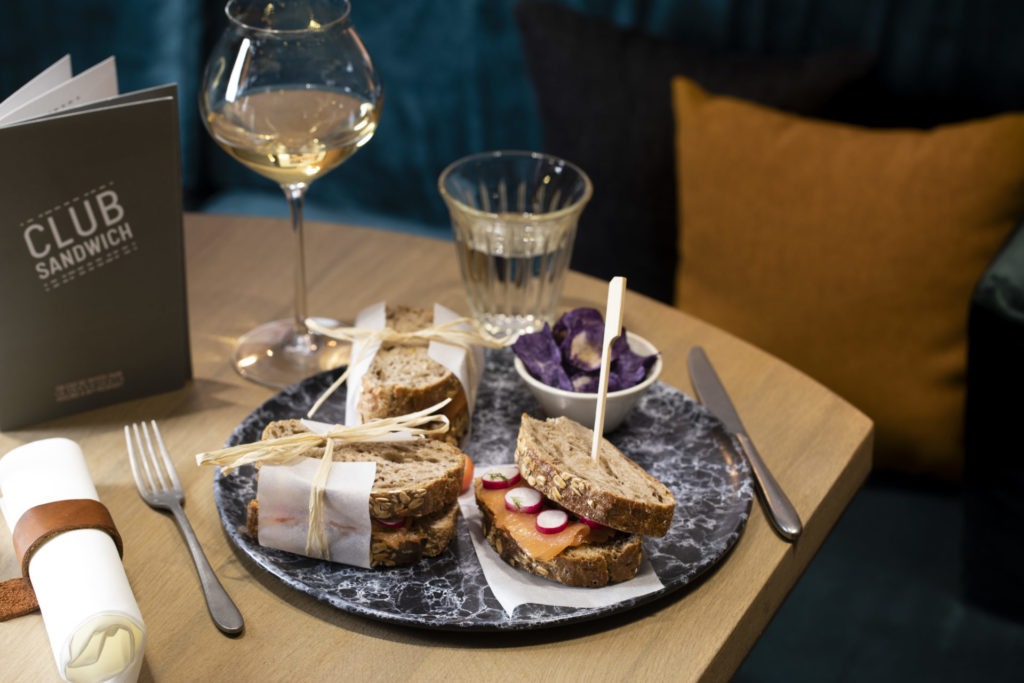 Restaurant Paris Gare du Nord
A bistro open to the city
Our ground-floor bistro is ideally located near the Gare du Nord station, right in the heart of Paris. With its typical glass roof offering a view over the city, our restaurant invites you to discover a cosy-chic setting where you can settle comfortably on our soft banquettes, while admiring our inspiring library and play of mirrors. Our central bar awaits you with refreshing drinks and creative cocktails. When it comes to cuisine, our restaurant sets itself apart with light, gourmet dishes full of surprises, to share with friends or family. Come and enjoy an unforgettable culinary experience in our restaurant near Gare du Nord !
The atmosphere between elegance and relaxation
The nice personalized attentions
The exceptional situation
The intimate and warm size of a small hotel
Very good hotel. A warm welcome and very pleasant, attentive staff. Breakfast was sublime, with a good variety of choices.
Very convenient hotel, opposite Gare du Nord station. Very good value for money. The room I had was spacious, the bedding of very good quality.
Ideal location, pleasant atmosphere and very welcoming, attentive staff. The quality of their service is unquestionably one of the best.